Challenge: Setting Clear Objectives
As a brand, our main goal was to build a strong network of subscribers for our newsletter. Initially, we focused on capturing leads through a Lead Magnet. However, the campaign revealed a valuable lesson: with dedication and effort, you can always achieve goals beyond those set.
Solution: Effective Strategies and Actions
Our mission was to offer our target audience, mainly retail and e-commerce companies, high quality content that was not only interesting, but also generated mutual value. We sought to provide resources that could enrich their professional performance and that they could integrate into their daily operations.
We quickly recognized that our most valuable asset is the vast experience and deep knowledge we have accumulated as a team over the years. With this in mind, we created a comprehensive collection of technology tools designed specifically to meet the needs of our target audience. This decision guided the content and core message of our campaign.
As the campaign progressed, we strived to consolidate and strengthen our relationship with clients. We actively promoted dialogue, encouraged interaction and, in the process, established valuable new industry connections.
Luck has nothing to do with it
People often attribute success to luck, but in our case, luck had nothing to do with it. Every accomplishment and result we achieved was the direct result of meticulous planning, a thorough understanding of our target audience and, most importantly, the vast experience and dedication of our team. Here's what we did:
We defined the Target Audience.
We didn't jump into the void. We conducted a thorough analysis to accurately define our target audience. Understanding their needs, preferences and behaviors was essential to designing effective strategies.
We created compelling content
It wasn't just about writing something interesting. Our goal was to create content that resonated with our audience, spoke directly to them and offered real value. Every word, image and message was designed with them in mind.
Strategic Diffusion was our secret
Once we had the content, we shared it with our network. But it wasn't just a simple publication; it was a strategic outreach campaign to make sure it reached the right people at the right time.
We managed our community
We didn't stop after we shared the content. We monitored each post, interacted with our community, responded to their comments and questions, and made sure they felt heard and valued.
We Effectively Distributed our Message
Our content was accompanied by a persuasive message designed specifically to capture the attention of our target audience. We included clear and direct links so they could easily download our product and subscribe to our newsletter.
We built a robust database
Every interaction, every click and every subscription was meticulously recorded. In the end, we not only had a successful product and engaging content, but also a rich and detailed database that would allow us to continue to improve and adapt to the needs of our audience.
Capture
Revitalization and customization: Creating a sense of urgency and uniqueness
Results
The results of this campaign were outstanding: we increased HelloMrLead's brand exposure from 88%, while achieving 76% in lead generation, and two thirds of customers interacted with the publication.
Interactions and exposure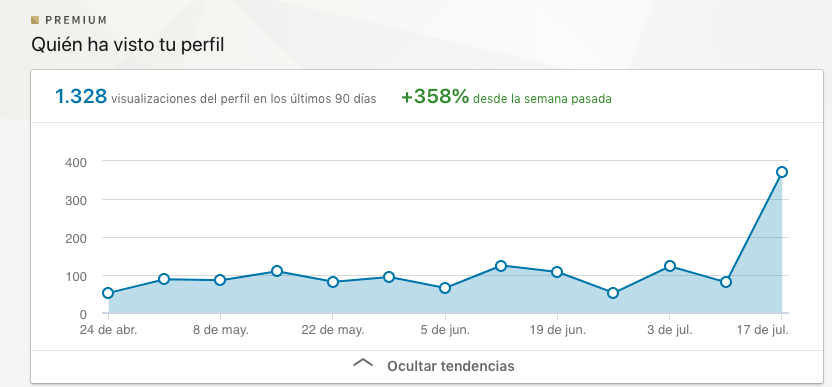 Conclusions
From the beginning we set out a strategy that focuses on capturing leads, but the results went beyond that, we built relationships that strengthen our brand, we established a methodology that can be replicated with the certainty of obtaining positive results. In addition, these leads are now subscribers to our site. They will now have access to our newsletter, visits to the site increased by 200%, and the publication went viral. Not bad, right?
Do you want us to run a campaign for your brand? Contact us here and start seeing the results.