All that glitters is not gold
Selling through the Internet has nothing to do with a physical sale. And not only because the platform influences the choice of the product, but also because consumer behavior varies tremendously.
If you want to understand why, you can read the analysis of internet trends in 2019 here. While the how will be explained below, along with the target market for your start-up.
According to reports, the product that sells the most through digital platforms almost everywhere in the world is fashion. Despite being a delicate product and where sizes can vary greatly, fashion is the queen of sales.
The increase in demand for this sector in the online world is mainly due to improvements in return policies.
It used to be difficult for someone to risk buying a garment without knowing exactly if it would fit. Today, returns are free in almost all stores. You can try everything on at home, no lines, and you can return it at any time.
Yes, it sells a lot, but… Few stores that sell jewelry, clothing and accessories dare to get into financing. That's precisely because there are so many risks of product returns.
Travels and experiences
I'm sure you don't even remember the last time you bought a plane ticket, accommodation, tour or any other travel-related item in person. Well, that's because the travel industry is the fastest digitizing industry. This has happened thanks to demand and elaborate solutions.
In Spain just the 23%  of tourism-related purchases are made in physical stores. And although the average expenditure in the latter is still higher than the same indicator in online stores, on average Spaniards pay 876 euros a year for travel products or services.
Apart from that, travel and vacations, especially for entire families, continue to be planned well in advance, require savings and in many cases – installment financing so as not to spend the rest of the year in the red.
The global travel and tourism sector grew by 3.9% in 2018. And it contributed a record 7.7 billion euros to the global economy. Another fact: 319 million jobs were created in 2018 in this field. For the eighth consecutive year, tourism was above the global GDP growth rate and as if that were not enough it generated 10.4% of all global economic activity.
If there are still doubts… The five main travel agency networks operating in the country have an annual turnover in excess of 5.5 billion euros.
HiTech: expensive but worth it
Technological products are traditionally expensive and therefore it is easy to fall into the trap. But do not think that before the Black Friday sales and the Christmas season this sector is quite successful … Consumers are afraid to order such delicate devices online because of the warranty issue.
When you buy technology in a physical store you tend to have much more confidence. In case of any failure, they will be there to repair it. We want to feel that in case of any problem, there will be a "real" person to turn to.
Online stores don't have that confidence, unless they earn it with guarantees and testimonials.
Recycling is a luxury
Therefore, it is no surprise that among the first sectors we find the sale of second-hand products.
Although eBay is no longer what it was a few years ago, second-hand sales are still a top on the Internet. The ease of being able to find a product at half price and in good condition is not available in almost any physical store.
On top of that, the demand for second-hand products has grown in segments of the population with medium-high incomes. Buying used items is no longer associated with economic needs. People buy for style and taste for quality products as opposed to the "made in China" trend.
In addition to those that already existed, such as MilAnuncios or SegundaMano (Vibbo), a buying and selling application such as Wallapop, with more than 20 million users in Spain alone, has joined the market.
e-Learning is the trend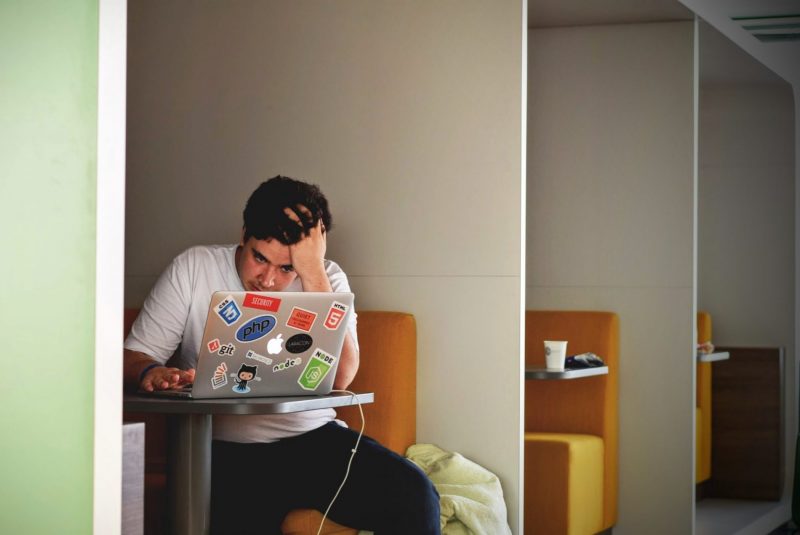 Quite a few course platforms have been launched, for example Video2Brain (recently acquired by LinkedIn), or Udemy. Specific training in certain subjects seems to be gaining ground over more general training (University or Master's degree).
For years, the titulitis empire has dominated the training world. Fortunately, more and more users are training online. And many educational institutions are starting to offer off-site, remote and online training programs.
However, borrowing money to pay for a degree is still the most common and common thing to do in Spain. In the case of online studies, part-time jobs can be done simultaneously to pay off debts as quickly as possible.
Do you want us to help you analyze your target market for your start-up?