In today's digital age, B2B webinars have become an essential tool for companies looking to establish a strong market presence and generate quality leads. These webinars offer a unique platform to interact with a global audience, share knowledge and build lasting relationships with potential customers. But how do you structure a successful B2B webinar? In this guide, we'll break down the process step-by-step.
Why are webinars essential in B2B?
Webinars provide a huge amount of value to your audience, converting leads into ready-to-buy sales opportunities. Approximately 77% of B2B buyers will research the market and brand before contacting any company. During this research, they are looking for education and webinars are a great way to provide it.
Step 1: Be clear on your objectives
Before embarking on any marketing or communication initiative, it is essential to have a clear direction. Defining objectives not only provides that direction, but also sets the basis for measuring the success and return on investment (ROI) of your webinar.
Types of webinar objectives:
Here are some ideas of the objectives you should aim for if you want your leads to become your customers for good:
Brand awareness:
If your brand is new to the market or you are launching a new product or service, your main objective could simply be to increase awareness and familiarity among your target audience. Remember that the first step for a lead to convert is crucial that they understand what value you offer, and a B2B webinar is a great opportunity.
Education:
Webinars are great tools to educate your audience on a specific topic, whether it's an industry issue, the features and benefits of your product or the latest market trends.
Lead generation:
If you're looking to expand your potential customer base, your webinar can focus on attracting and capturing information from contacts interested in what you offer.
Lead conversion:
For companies that already have a sizeable database, the goal could be to convert those cold or lukewarm leads into qualified leads or even sales.
Customer loyalty:
Webinars can also be used to strengthen relationships with existing customers by offering them exclusive content, product updates or training sessions.
Step 2: Select the Topic and Presenter
Not just anyone can convince you, let alone talk about something that doesn't interest you, so at the end of the day, the topic and the presenter are essential to the success of your B2B webinar. The right choice in both aspects will ensure a valuable experience for your audience and a positive return for your brand.
How do you choose a topic that will engage your audience?
Opt for Relevance:
Make sure the topic you choose resonates with the current needs and challenges of your target audience. It should address a specific problem they face or provide information they are actively seeking.
Conduct Market Research:
A B2B webinar, should contain specialised information, so use trend analysis tools, such as Google Trends or SEMrush, to identify popular topics in your industry and hit on your target's favourite information.
Analyse forums, LinkedIn groups or online communities related to your industry to identify active discussions and frequently asked questions.
Conduct surveys and direct feedback:
Survey your customer or subscriber base to learn about their preferences. Ask them about the challenges they face and the topics they would like to see addressed in a B2B webinar.
Keep your focus on current events and trends:
Consider addressing emerging topics or recent innovations in your industry. Not only will this attract an audience interested in staying current, but it will also position your brand as a thought leader.
Choose the Ideal Presenter
Who would you listen to if they were talking about your industry's favourite topics? I'm sure you have someone in mind, but in case you need a more accessible presenter, you can start by looking for one who meets these characteristics:
A subject matter expert:
The presenter should know the topic thoroughly and be able to answer complex questions with authority.
Charisma counts:
Beyond knowledge, it is essential that he or she can communicate clearly and engagingly, keeping the audience hooked.
Industry recognition:
If you can, choose someone with a good reputation in the industry. Their name could attract more participants.
Interaction is essential:
The presenter must be willing to interact, answer questions and connect with the audience, creating a more enriching experience.
Step 3: Get them to register for your webinar
In the world of digital marketing, conducting a webinar is only half the battle. The real key to success lies in attracting a meaningful and engaged audience. Without participants, even the most valuable content can be forgotten. Therefore, the registration process is crucial. It is not only about informing people about your event, but also about convincing them that it is worth their time. Below, in Step 3, we'll explore effective strategies to maximise registrations and ensure your webinar reaches its full potential.
 LinkedIn Ads:
LinkedIn, being the world's largest professional social network, offers unique opportunities to reach professionals and business decisions. By using targeted ads, you can:
Precise targeting: Take advantage of LinkedIn's targeting options to target specific professionals based on their industry, job title, experience level, location and more.
Attractive design: Create visual and engaging ads that stand out and capture the attention of your target audience.
Clear messaging: Make sure your ad message is clear and direct, highlighting the benefits of attending your webinar.
Creating LinkedIn events:
LinkedIn's events function is a powerful tool for promoting webinars. By creating an event on LinkedIn, you can:
Maximise reach: Leverage your existing network and allow your connections to share the event, expanding your potential audience.
Pre-event interaction: Encourage discussion and engagement before the webinar, allowing participants to ask questions or discuss related topics.
Automatic reminders: LinkedIn will send notifications to registrants, ensuring your webinar is on their radar.
Email Marketing:
Email marketing, not dead, is still one of the most effective marketing tools. When designing email marketing campaigns for your webinar, consider:
Engaging subject lines: The email subject line is the first impression. Make it intriguing to increase open rates.
Personalised content: Personalise email content to your audience segment to make it more relevant.
Clear calls to action: Include prominent buttons or links that direct recipients to the webinar registration page.
Follow-up: Send reminders as the webinar date approaches and consider sending a thank you email after the event.
Media partnerships:
Partnering with relevant media in your industry can significantly amplify the visibility of your webinar. When establishing these partnerships:
Choose relevant media: Make sure the media outlet or platform has an audience that matches your target audience. But what is relevant media? It refers to platforms, publications or channels that focus on software, technology and business solutions. For example: If your webinar is about implementing data analytics solutions in the cloud, collaborating with a blog that specialises in cloud technologies would be ideal.
Offer value: Rather than simply asking for promotion, consider how you can offer value to the medium, such as sharing exclusive content or offering discounts to your readers.
Use a variety of formats: Consider writing op-eds, conducting interviews or participating in podcasts related to your webinar topic to promote your webinar.
Monitor: Track referrals and traffic coming from these collaborations to measure their effectiveness.
Pro Tips:
Optimise site traffic and authority:
Driving traffic through all these channels will not only contribute to improving the number of registrations to your B2B webinar, but in many cases you can also add value to the authority of your site through external links, better known as backlinks, pointing to the landing page of your event. Once the webinar is over, it is advisable to take advantage of the same URL to upload the recording of the webinar or offer an 'on demand' version of it. This way, you will not lose the value obtained through all those links to your website.
Involve your entire team:
It is essential to involve the sales team as well as the customer team. By joining forces with the other departments, we ensure an interesting registration and attendance rate. For sales people, the webinar can be a great opportunity to open up further conversations with prospects or key accounts, thus strengthening the joint sales and marketing strategy.
By maximising registrations, you not only increase the potential audience for your webinar, but also establish a solid foundation for future marketing initiatives.
Step 4: Technical Preparations for a B2B Webinar
Technical preparation is essential to ensure that your webinar runs smoothly. By spending time on these details, you will ensure that you deliver a professional and valuable experience for all participants.
Selecting the Webinar Platform:
Do your research and compare: There are several webinar platforms available on the market, such as Zoom, GoToWebinar and Webex. Research their features, prices and user reviews to choose the one that best suits your needs.
Essential features: Make sure the platform you choose offers options such as recording, live chat, polls and post-event analysis.
Integrations: Check if the platform integrates easily with other tools you may use, such as customer relationship management (CRM) systems or email marketing tools.
Technical Testing:
Stable connection: Perform internet speed tests to ensure smooth transmission. Consider using a wired connection instead of Wi-Fi for stability.
Dress Rehearsal: Organise at least one test session with the presenter and other key participants. This will allow you to familiarise yourself with the platform, test the audio, video and resolve any technical issues that may arise.
Technical support: Make sure you have someone available during the webinar who can help with any technical issues that may arise.
Preparation of Visual Materials:
Slide design: Create clear and visually appealing slides. Avoid overloading them with text; instead, use images, graphics and key points.
Videos and multimedia: If you plan to show videos or demos, make sure they are in a compatible format and play smoothly.
Consistent branding: Maintain a consistent design across all your visual materials. Use your brand colours, fonts and logos to provide a professional and consistent experience.
Additional materials: Consider preparing worksheets, guides or downloadable resources that participants can use during or after the webinar.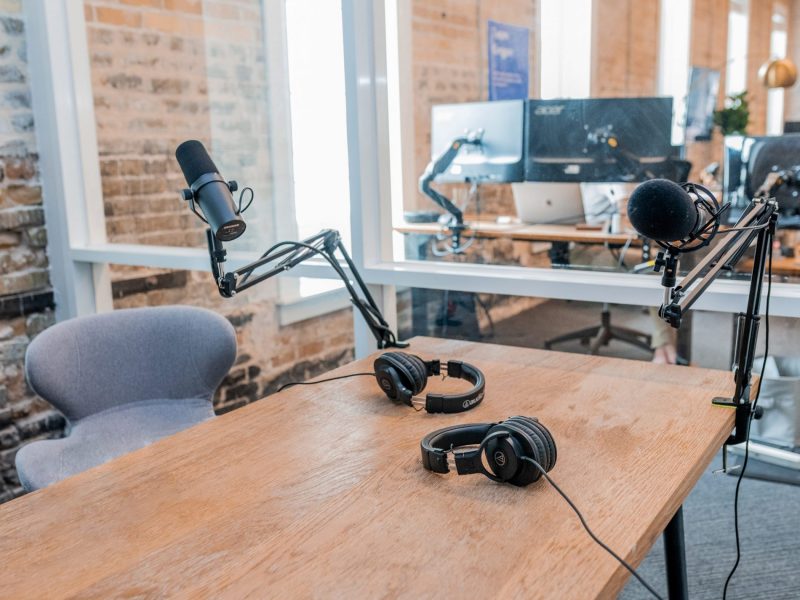 Step 5: Convert registrants into attendees for effective lead generation
In the world of B2B marketing, registration is only the first step towards generating quality leads. The real challenge lies in ensuring that those registrants become active and engaged attendees. Here are some key strategies to maximise attendance and boost lead generation:
Strategic reminders:
Keeping potential leads informed and engaged is essential. Send emails or notifications at regular intervals: one week before, three days before, one day before and the day of the webinar. Make sure each reminder highlights the importance of the webinar for lead generation and the value it will bring to attendees.
Pre-event engagement:
Build anticipation and interest by creating discussions on social media or on the webinar platform. You can ask questions related to lead generation, share snippets or previews of the content, or even introduce the speaker through short interviews or promotional videos.
Offer incentives:
Consider offering exclusive materials, such as guides on lead generation, e-books on B2B marketing or special discounts to attendees. These incentives can motivate registrants to prioritise your webinar over other activities.
Facilitate participation:
Make sure the process of accessing the webinar is simple. Provide clear instructions on how to join and how they can interact during the event to maximise lead generation. You want to engage them, not block them from becoming your new customer, remember that.
Virtual networking:
If your platform allows it, create chat rooms or forums where attendees can interact with each other before the webinar starts. This not only encourages interaction, but also allows participants to make valuable connections with other professionals in the B2B marketing world.
Early feedback:
Invite registrants to submit questions or topics they would like to see addressed during the webinar, especially those related to lead generation and B2B marketing best practices. By focusing on the attendee experience prior to the event and aligning it with lead generation strategies, you will not only increase attendance, but also lay the groundwork for a more interactive and valuable webinar in the context of B2B marketing.
Step 6: Encourage interaction and engagement
Once you have succeeded in getting registrants to attend your webinar, the next challenge is to keep them engaged and encourage interaction. Here are some strategies to ensure that your webinar is an effective catalyst for lead generation:
Interactive content:
Incorporate real-time polls, quizzes and Q&A sessions to keep the audience engaged. These tools not only keep attendees engaged, but also provide you with valuable insight into their needs and challenges in relation to lead generation.
Stories and case studies:
Present real-life examples of success in lead generation and B2B marketing. Real stories resonate with the audience and show them how they can apply the same strategies in their own businesses.
Tools and resources:
Provides attendees with tools, templates or resources they can use to improve their own lead generation strategies. This not only adds value to the webinar, but also establishes your brand as an authority in the field of B2B marketing.
Post-event networking:
Encourage the creation of communities or discussion groups where attendees can continue the conversation after the webinar. This can be through platforms such as LinkedIn or specialised B2B marketing and lead generation forums.
Real-time feedback:
Encourage attendees to share their opinions and comments during the webinar. This will provide you with immediate insights into what is resonating with the audience and where you can make adjustments for future webinars.
Exclusive offers:
Consider offering special discounts or early access to new products or services to webinar attendees. These incentives can motivate leads to take the next step in the sales process.
Post-webinar follow-up:
After the webinar is over, follow up with attendees through personalised emails, thanking them for their participation and offering additional resources related to lead generation and B2B marketing.
By focusing on interaction and engagement during and after the webinar, you will not only provide immense value to attendees, but also lay the foundation for more effective and sustainable lead generation in the world of B2B marketing.
Conclusion
In the dynamic and competitive sphere of B2B marketing, webinars emerge as a powerful tool for generating leads and building strong relationships with potential customers. It's not simply about conveying information, but about creating interactive experiences, delivering tangible value and establishing your brand as an authority in the field. By following the steps outlined in this guide, from defining objectives to fostering post-event engagement, companies can maximise the potential of their webinars, converting attendees into quality leads and, ultimately, loyal customers. Ultimately, successful B2B lead generation is achieved through a combination of strategy, relevant content and authentic audience interaction.